Every product in the Xero Picks® line of infused toothpicks is formulated to fight dry mouth. Our toothpicks are infused with jambú – a Brazilian herb used for centuries for its ability to stimulate saliva production and as a mild anesthetic. Jambú – also called spilanthes – is where Xero Picks® get their signature tingle.
Xero Picks® Dry Mouth toothpicks hydrate your mouth to relieve the symptoms of xerostomia, also known as dry mouth. They're also great at freshening your breath.*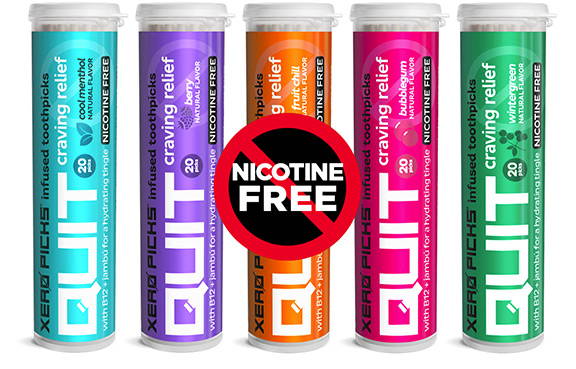 Xero Picks® Nicotine Free Quit toothpicks are a safe and effective method to reduce or eliminate cigarette or vape cravings throughout the day.*

Some days you just need a little boost. Xero Picks® Energy picks taste great and will give you a good hour or more of get up and go. You'll feel the effects in minutes.*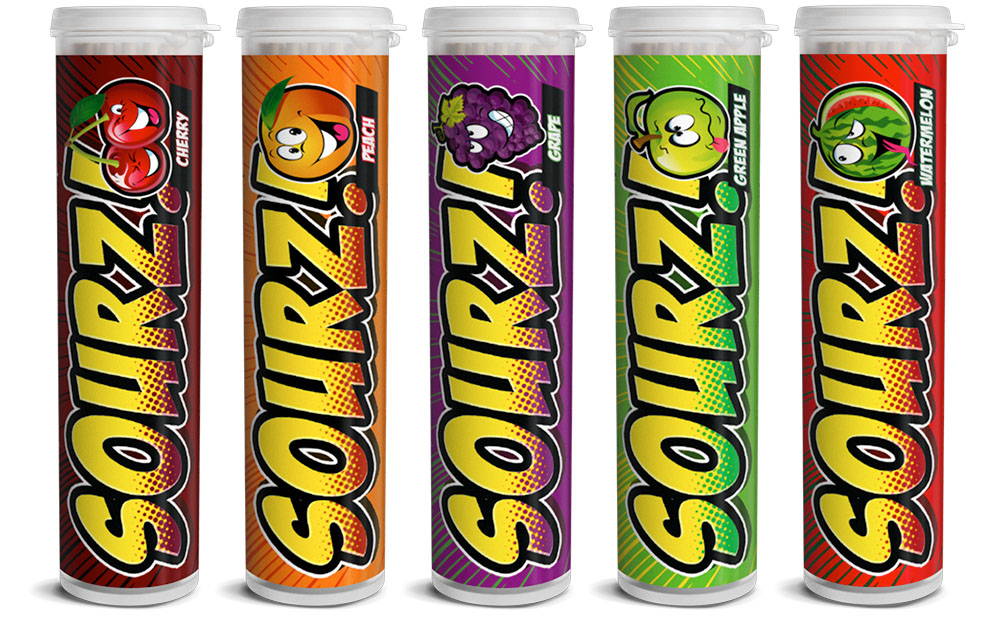 Xero Picks® Sourz toothpicks are infused with deliciously sour fruit flavors that wake up your taste buds and leave your mouth feeling fresh.*

Xero Picks® Freshen toothpicks combine our signature ingredients with natural menthol flavor for cool, fresh breath.*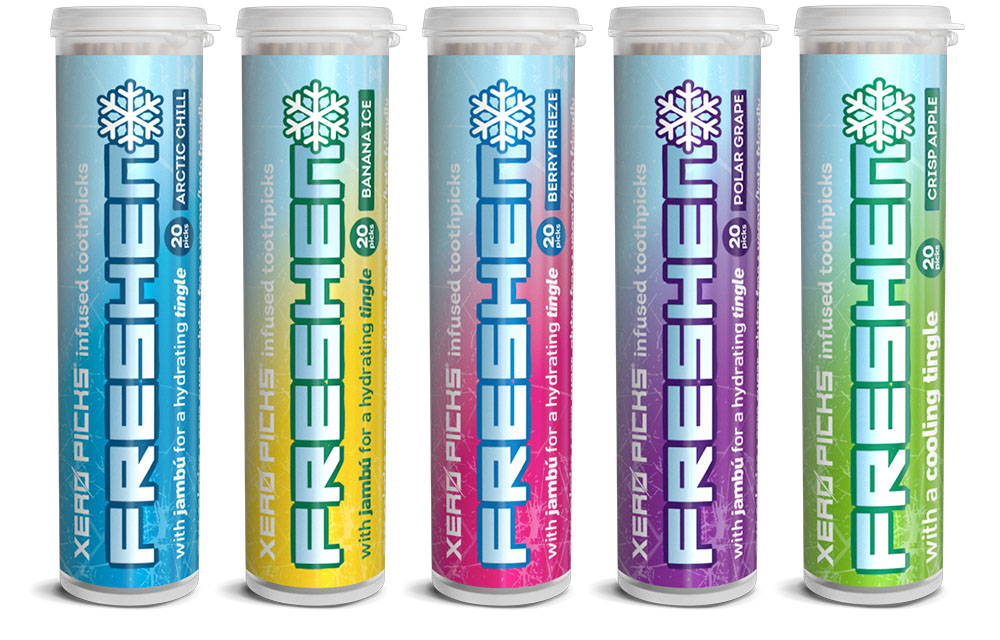 Xero Picks® Wellness toothpicks relieve dry mouth and are infused with supplements to deliver positive effects, from increased focus to restful sleep.*
Satisfy your sweet tooth! Xero Picks® Candies infused toothpicks taste just like your favorite sweet treats with zero sugar or calories.*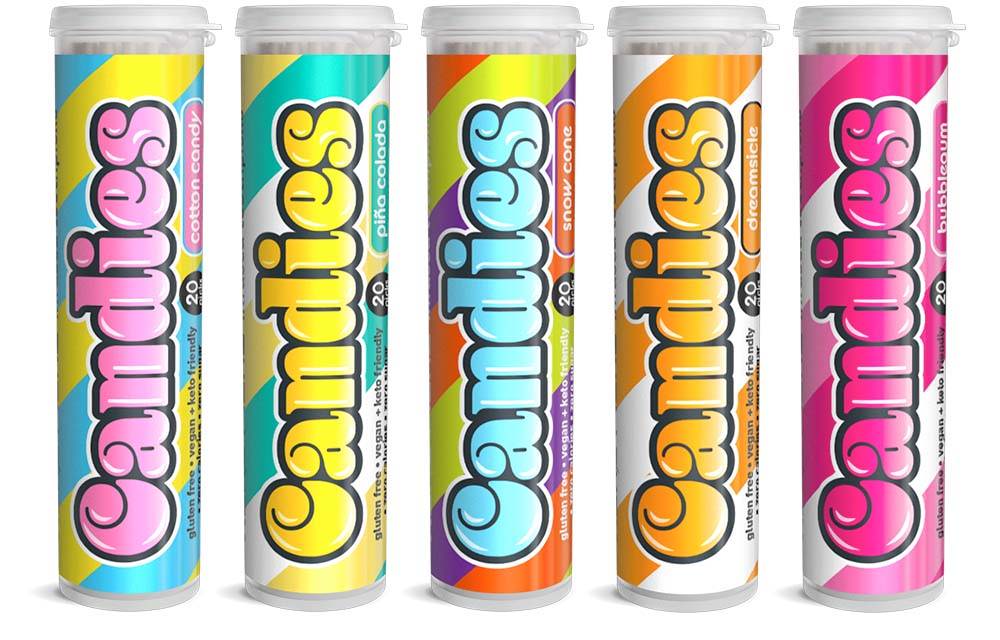 Xero Picks® Libido toothpicks are infused with benefical mushrooms to help boost desire, enhance arousal and support sexual satisfaction.*
Xero Picks® Tea Tree toothpicks freshen your breath and kill bacteria that can cause bad breath, cavities, plaque and tartar. You'll love their natural flavors in mint and citrus.*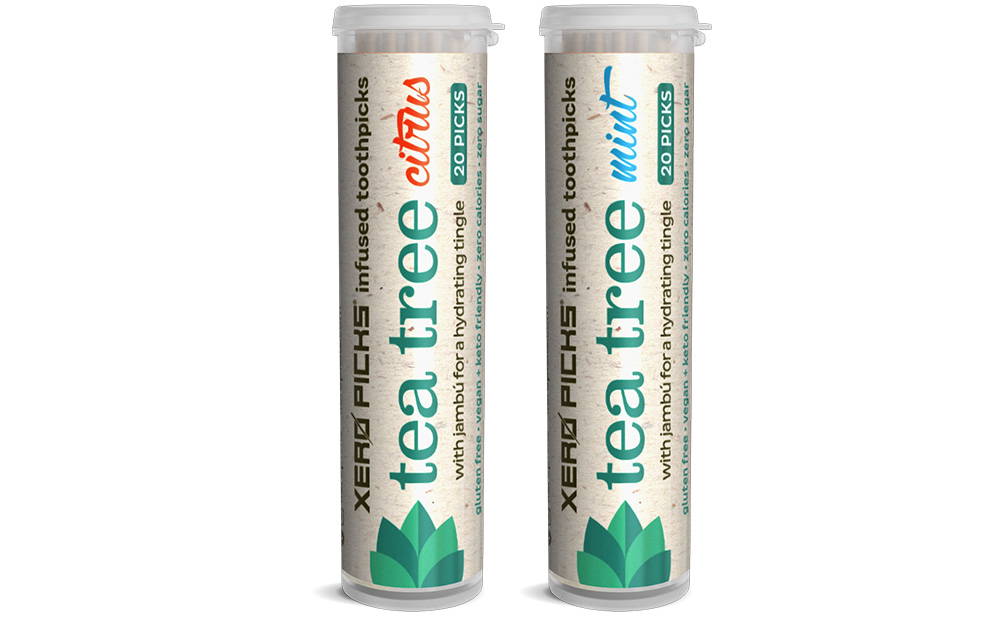 *These statements have not been evaluated by the FDA. This product is not intended to diagnose, treat, cure, or prevent any disease.